Real-time machine intelligence.
Building the future of stream learning,
today.™
Bayforest is a multi award-winning quantitative investment company that combines state of the art real-time statistical inference with deep market expertise. We specialise in streaming and online learning algorithms to analyse torrents of data, built solely on cutting-edge proprietary infrastructure, in a collaborative and peer reviewed environment.
Bayforest was launched in 2017 by Dr. Theodoros Tsagaris to develop a wholly proprietary framework encompassing a pipeline of quantitative trading, from alpha prototyping to execution, and to fully automate all aspects of trading.  
The combination of AI research, latest technology stack, in-house engineering expertise and a deep knowledge of financial markets has produced superior results trading short to medium term strategies across various financial instruments and markets. 
The strategy invests across asset classes and relies solely on quantitative analysis to build hundreds of thousands of signals in real-time. These signals are then aggregated into a single overview, which is translated to appropriate order types and executed across multiple venues. The end-to-end pipeline is entirely systematic and proprietary; it examines partially observable information in the market to extract temporal inefficiencies and infer tradeable insights.
Principles
Bayforest is dedicated to meet our clients' and our team's needs through the following principles:
Customer
Centric
Customer Centric
Our primary focus is on delivering uncorrelated returns with optimised risk management. We listen and closely work with our customers to build lasting relationships.
Responsible
AI
Responsible AI
We work closely with our clients to deliver bespoke sustainable mandates and continuously research integrating sustainability criteria into our investments approach. In research, the impact of our predictions is thoroughly assessed. In technology, we balance short term urgent fixes with long term researched solutions.
Transparency
& Agility
Transparency & Agility
We strive for transparency in our models, and the ability to provide explanations of their actions to identify and mitigate any unforeseen bias. We aim for clarity and understanding on all aspects of our work to produce an agile framework that fosters productivity.
Trust &
Collaboration
Trust & Collaboration
We foster a self-critical environment via firmwide peer-review and encourage openness and interaction. We care for each other and promote inclusiveness. We believe in the expertise of our team; we often provide the context/framework of the mandate to allow team members to unleash their research spirit.
Innovation
Innovation
We encourage interdisciplinary research and occasionally pursue "out of the box" ideas, if we deem that it may ultimately benefit our customers. We reward tenacity and the pursuit for excellence.
Winner
Relative Value Fund – Long Term Performance
Investor Choice Awards
2022
Winner
Best Performing Strategy over 3 Years
The Hedge Fund Journal
2022
Winner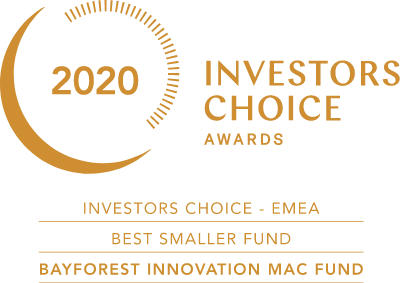 Investors Choice
Award
Allocator
2020
Winner
Emerging Manager Hedge Fund of the Year
Hedge Funds Review
2019
Nomination
Investors Choice Award
Relative Value
2021
Nomination
HFM Award
Quantitative Strategy
2021
Nomination
Investors Choice Award
Managed Futures
2020
Partnerships & Affiliations